Pepijn Gerrits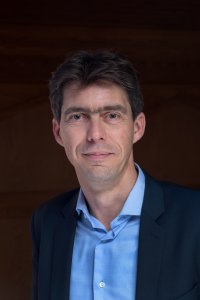 Executive Director
Pepijn Gerrits joined the Netherlands Helsinki Committee (NHC) in January 2016. He has extensive international background in democratic governance, democracy assistance and development assistance around the globe. He has worked for international NGOs, international organisations and in consultancy and advisory roles.
Before joining the NHC, Pepijn was the Director of Programmes at the Netherlands Institute for Multiparty Democracy (NIMD) between 2011 and 2015, overseeing NIMD's programmatic development and implementation worldwide. Prior to that he held different other functions at NIMD, including Regional Director for Europe, Asia & Latin America. From 2003 till 2005 he was responsible for the Democratic Governance Unit of the UNDP Country Office in the Dominican Republic.
Pepijn started his career as an Institutional Development Advisor for DHV Consultants, a Dutch Consultants and Advisory firm. He holds a Masters degree from Utrecht University in Cultural Anthropology and Latin America Studies.