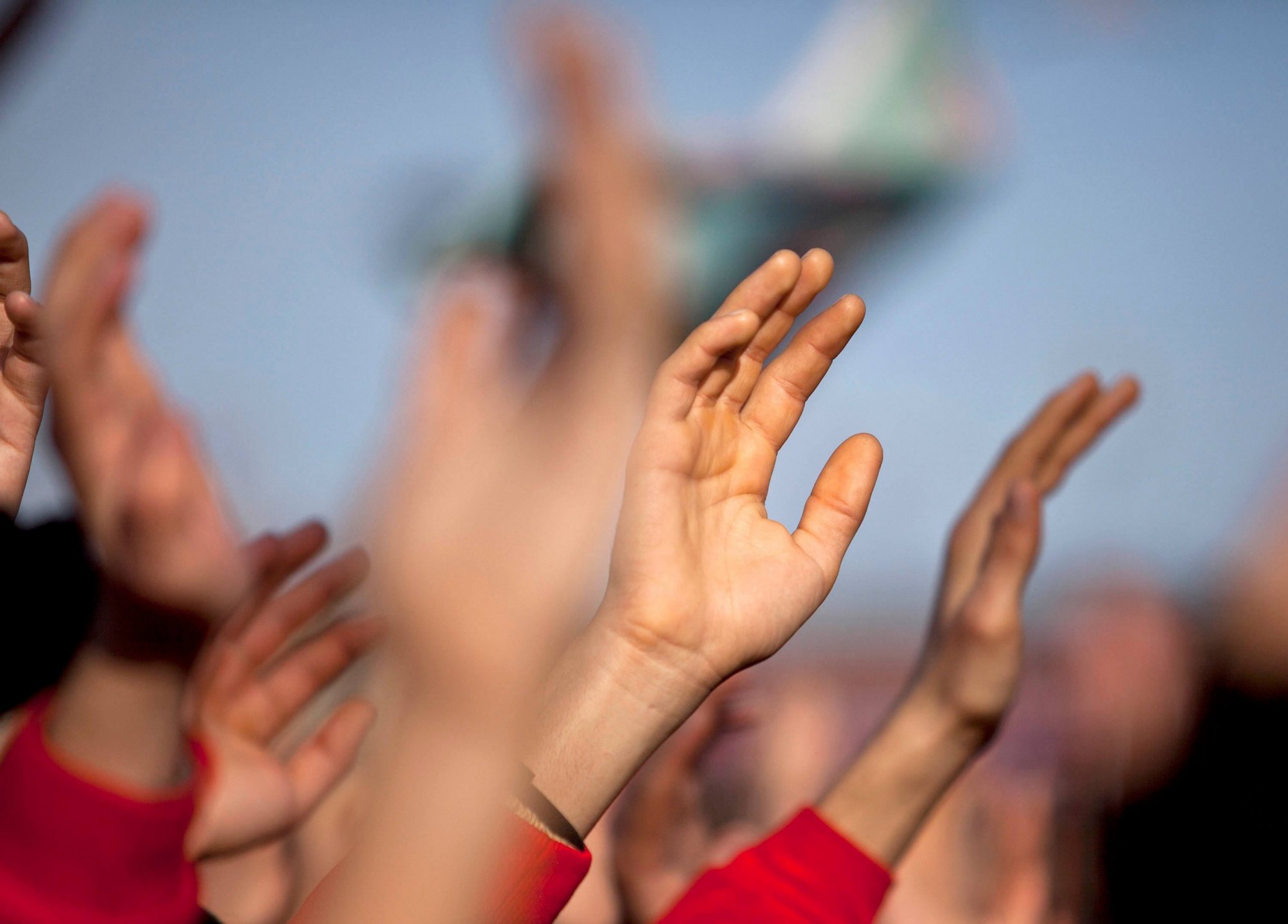 Human Rights Defence
We believe safeguarding human rights and fundamental freedoms is the cornerstone to a just and peaceful society.
All human beings are born free and equal in dignity and rights without distinction. As such, it falls to each and every one of us to stand up for these rights so they can be upheld the world over. No one should be harassed, threatened, persecuted, or imprisoned for championing our fundamental freedoms. These universal rights have already been recognized and enshrined in international and domestic law worldwide; it is (in part) failure in upholding the rule of law that prevents us from fully enjoying our universal human rights. That is why we work both on defending human rights and upholding the rule of law. (Click here to learn about the NHC's rule of law work: Integrity and Accountability)
How we are

defending

human rights
We work to spread crucial messages on our fundamental freedoms in order to increase support for human rights—and for those that defend them— so that work towards positive change in society can continue and contribute to a more peaceful and just world. We do this by:
Ensuring informed understanding of and attention to these fundamental freedoms and the need for the rule of law, through targeted human rights communications campaigns;
Contributing to the resilience of civil society to engage on the topic of human rights;
Bringing attention to, and support, human rights and human rights defenders (HRDs), particularly in countries where human rights are being challenged and the space for civil society is being curtailed; and,
Advocating for progressive policy responses by states and regional organisations to mainstream human rights into their relations with other states.
Why we believe the

respect

for human rights is key to a

peaceful society
Human rights encompass the full spectrum of civil, political, economic, social, and cultural rights and are therefore a precondition for a just society grounded in the rule of law. They are inalienable, universal, and egalitarian, and are protected as natural and legal rights under international law.
However, the situation of human rights the world over is deteriorating. From the increasingly frequent subversion of the rule of law by autocratic regimes to the sharp rise in nationalist and xenophobic rhetoric and practice in democracies, these universal values and norms are coming under intensifying threat and attack.
What was once perceived as a given – a shared culture of respect for human rights and fundamental freedoms – is more and more showing itself to be a precarious ideal that must be ardently fought for and consistently defended.
Indeed, the respect for, and guarantee of, human rights are not applied equally in all parts of the world. A lack of awareness and informed understanding of human rights – to whom and how they apply – is partly responsible for this inequality. It creates a knowledge gap that must be overcome for support for both human rights and those who defend them to increase. In order to build a strong foundation for ensuring human rights are upheld, the general public must be informed and educated about human rights. It should also be made aware about the risk of those rights being arbitrarily violated if one looks the other way.
Human rights defenders (HRDs) can play a powerful role in upholding the rights through seeking redress for victims of human rights abuse at national, regional, and international levels. Yet defending human rights is growing increasingly dangerous, as it often involves confronting unjust privilege and unequal power dynamics. Every day, defenders (and sometimes there families) are harassed, threatened, and attacked in reprisal for their work promoting and defending human rights. From advocates working on behalf of specific vulnerable groups, to supporters of justice and accountability, HRDs are falsely accused of crimes, detained arbitrarily; and subject to lengthy criminal proceedings characterised by irregularities and due process violations. All of this is done with the goal of hindering their work and limiting the civic space available to defend these fundamental freedoms.
Working together
We believe no one can achieve things alone. That is why we see the power of connecting different actors and collaboration as we work towards building and securing justice across Europe. If you are interested in collaborating with us in improving access to justice, contact the Programme staff below:
For any questions relating to our projects or the work of the Human Rights Defence team, please email us.