Catalyst of Change: Supporting a Vibrant Civil Society in Europe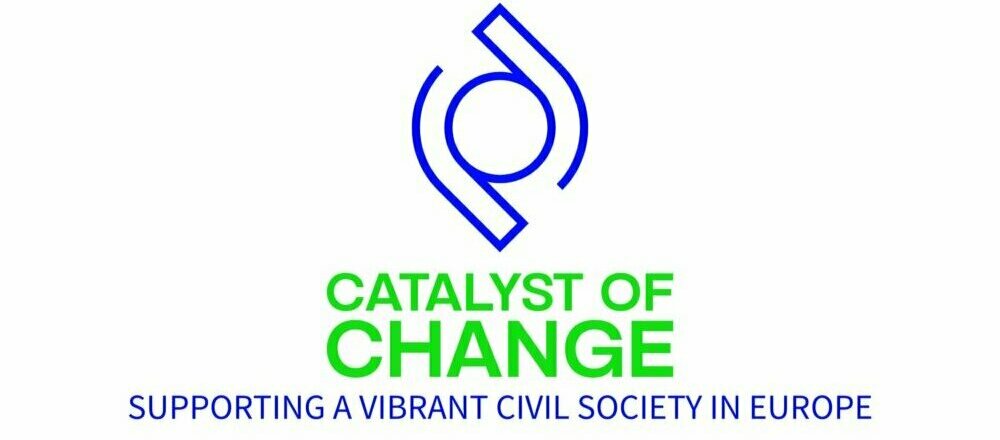 Against the background of concerning shrinking civic space trends in the European Union (EU), this project aims to contribute to creating an enabling environment for civil society in five EU Member States that are in acute need of civil society strengthening: Romania, Bulgaria, Croatia, Slovenia, and Portugal.
The project will allow Civil Society Organisations working on women's rights, environmental justice, and anti-corruption to be more effective in the promotion of EU values, be more resilient to threats, and be able to quickly respond to concerning trends affecting space for civil society in their respective countries. This will ultimately lead to better protection, promotion, and acknowledgment of EU fundamental rights and values in the target countries and, consequently, will contribute to strengthening respect for the EU values at the EU level too.
We focus on supporting catalysts of change that are most under pressure and that have an important role to play in facing the challenges of this time: grass roots organizations and movements that protect women's rights and/or the environment in the following countries: Bulgaria, Croatia, Portugal, Romania and Slovenia
The European Center for Not-for-Profit Law Stichting (ECNL) is a non-governmental organisation based in the Hague, Netherlands working on empowering civil society through creating enabling legal and policy frameworks. ECNL activities help build conditions that enable civil society organisations (CSOs) to operate independently, be financially sustainable, have strong governance, engage in policy and mobilise public support. Beyond shaping policies and advocating for enabling environment for civil society, ECNL empowers local stakeholders, monitors the implementation of tools and mechanisms, and creates a knowledge base through research and analysis.
The programme has three main objectives:
• Enhanced civil society's response to new trends affecting democratic and civic space and civil society
• Strengthened effectiveness, accountability and sustainability of grassroots CSOs
• Enhanced visibility and understanding of the work of grassroots CSOs supported by the project
PROJECT ACTIVITIES

• Peer-to peer coaching before and during the implementation of the small grant programme to strengthen technical skills in strategy development, project management, grant writing, communications and resource mobilization.
• Trainings, workshops and peer-to-peer coaching sessions on advocacy and relevant EU policies and laws related to civic space and rule of law.
• Small grants for advocacy projects for grass roots organisations and movements working on the intersection between gender and climate.
EXPECTED IMPACT



• Civil society will play a more active role in addressing democratic and civic space through grassroot CSOs and national coalitions effectively engaging with key stakeholders: through their participation in subgranting, capacity building, awareness raising and coalition building activities, activists engaged in women's rights, environmental justice and anti-corruption will have a better knowledge of their rights, more solid capacities to manage their organisations in professional ways, to offer alternative values, narratives and visions that undermine the status quo, to have their support base built and their work more visible and acknowledged across society, and to respond to new trends and play a robust watchdog role.
• Strengthen constructive connections with the general public, government and media and be prompting to detect backsliding of democracy and rule of law.
• Structural change: EU fundamental rights and values in the target countries are protected through lasting policies, promoted by a wide range of actors, and acknowledged across society. CSOs with a broad support base and strong cooperation ties will participate on an institutionalised basis in decision-making on policies for a more supportive environment at local, regional and national level. Their awareness of their fundamental rights, professionalism, accountability, legitimacy, resilience and expertise in EU rights and values will be solidly established and sought for.
EVENTS/TRAININGS/WEBINARS



• Online Kick off meeting | 16 May from 15:00 – 16:30 | Register here.

PROJECT OVERVIEW

Name: Catalyst of Change: Protecting the Union values by supporting a resilient, engaged and vocal civil society for the promotion of women's rights, environmental justice and anti-corruption
Partner: European Center for Not-for-Profit Law Stichting (ECNL)
Project Duration: 1 January 2023- 1 January 2026
Budget: 3,411.982 EUR